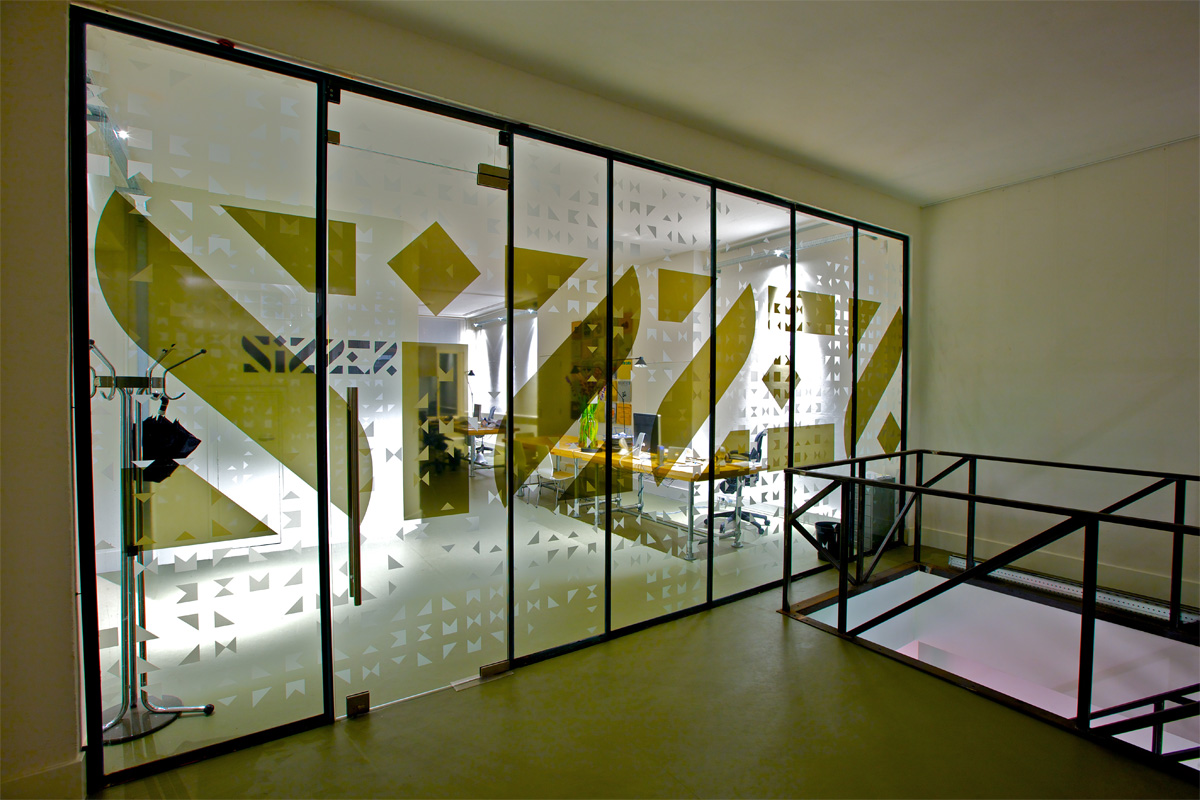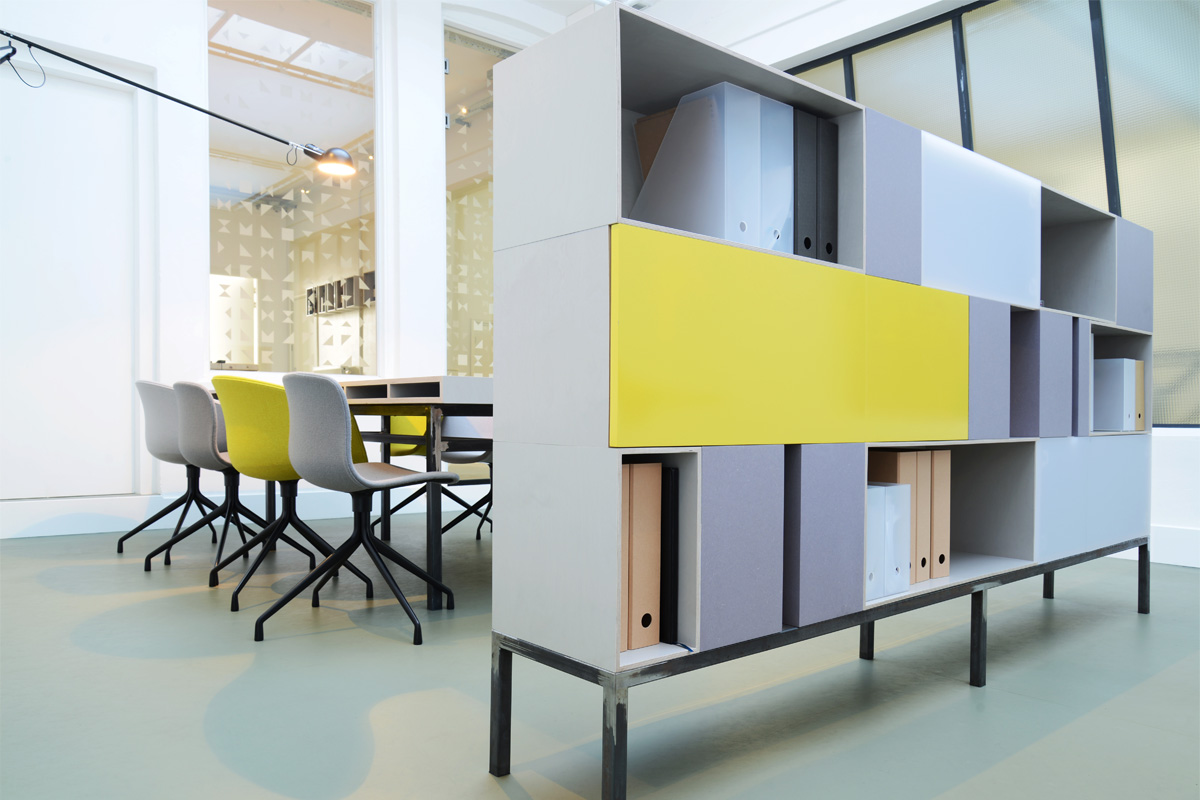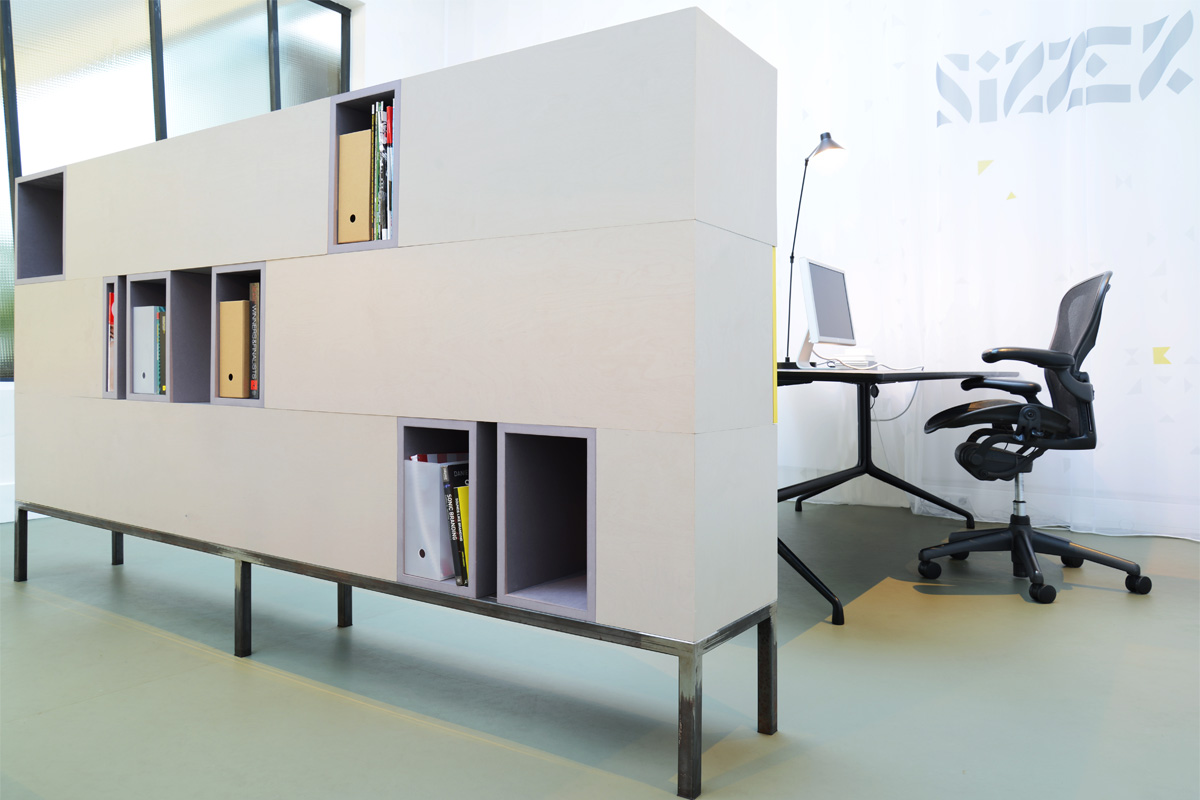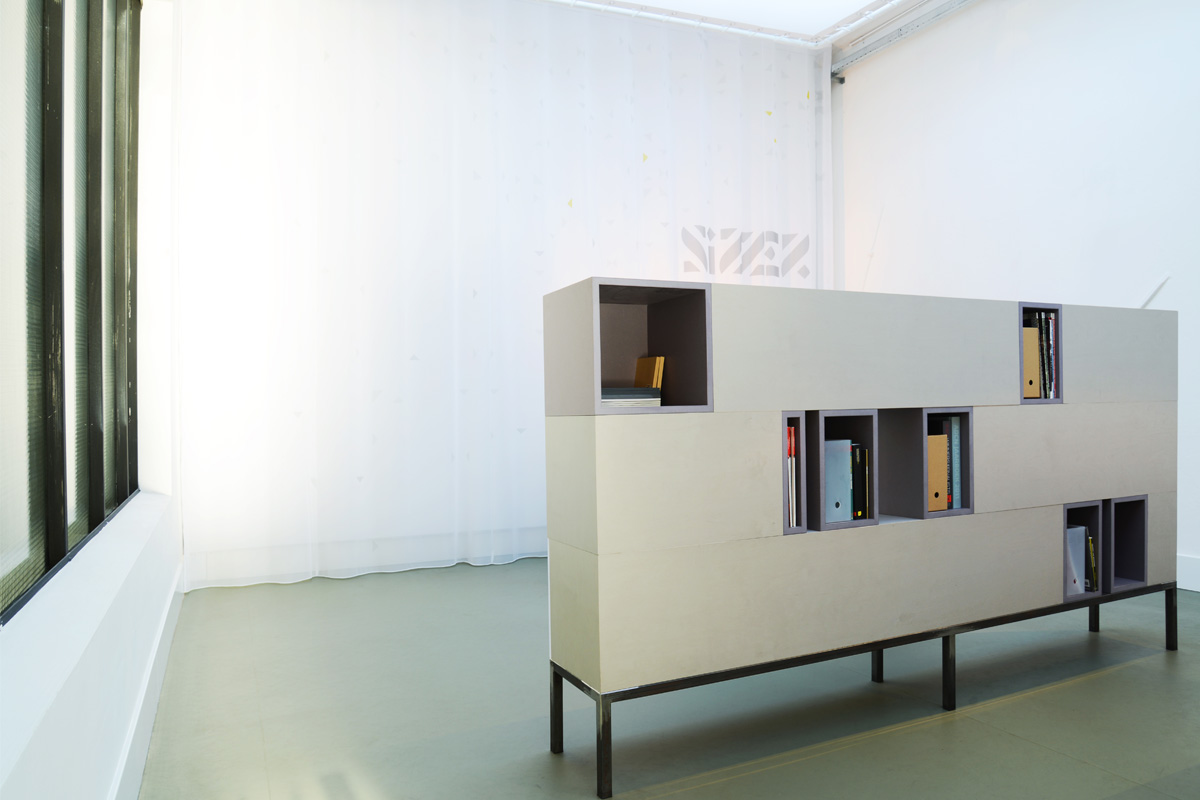 Sizzer, a music agency based on the canals of Amsterdam has asked Studio Modijefsky to create a new corporate identity for them, along with the interior design of their new office space.
The form and shapes of the logo have been used in the interior to create storage units, displays, partitions and acoustic solutions. A subtle color palette is used, combining light colour wood with grey and green tones.
Areas in the office are visually connected and include a reference to the logo and identity of the company. These graphics built up in layers and create a consistent design language.
Project: Sizzer
Location: Amsterdam, The Netherlands
Program: office
Assignment: interior design for new office in an existing building
Status: realised april 2011
Size: 100
m²
Client: Sizzer
Design: Studio Modijefsky
Photography: Alex Berger