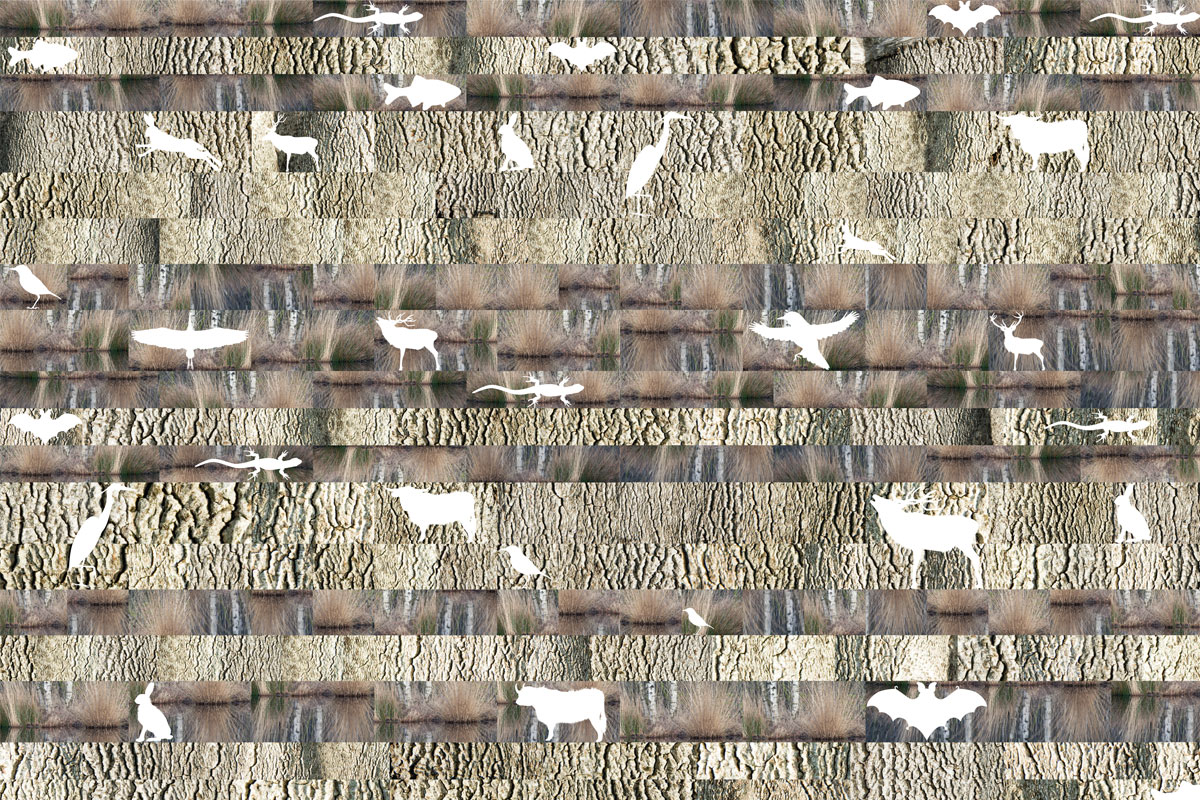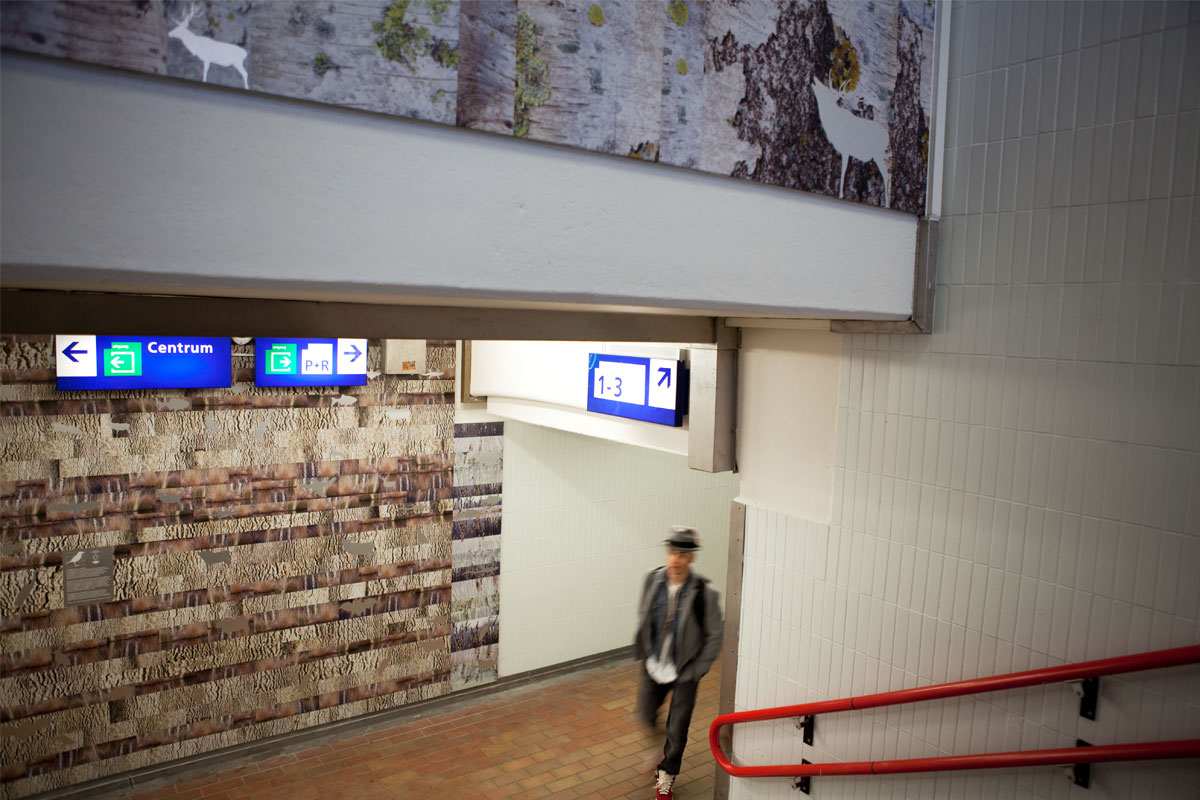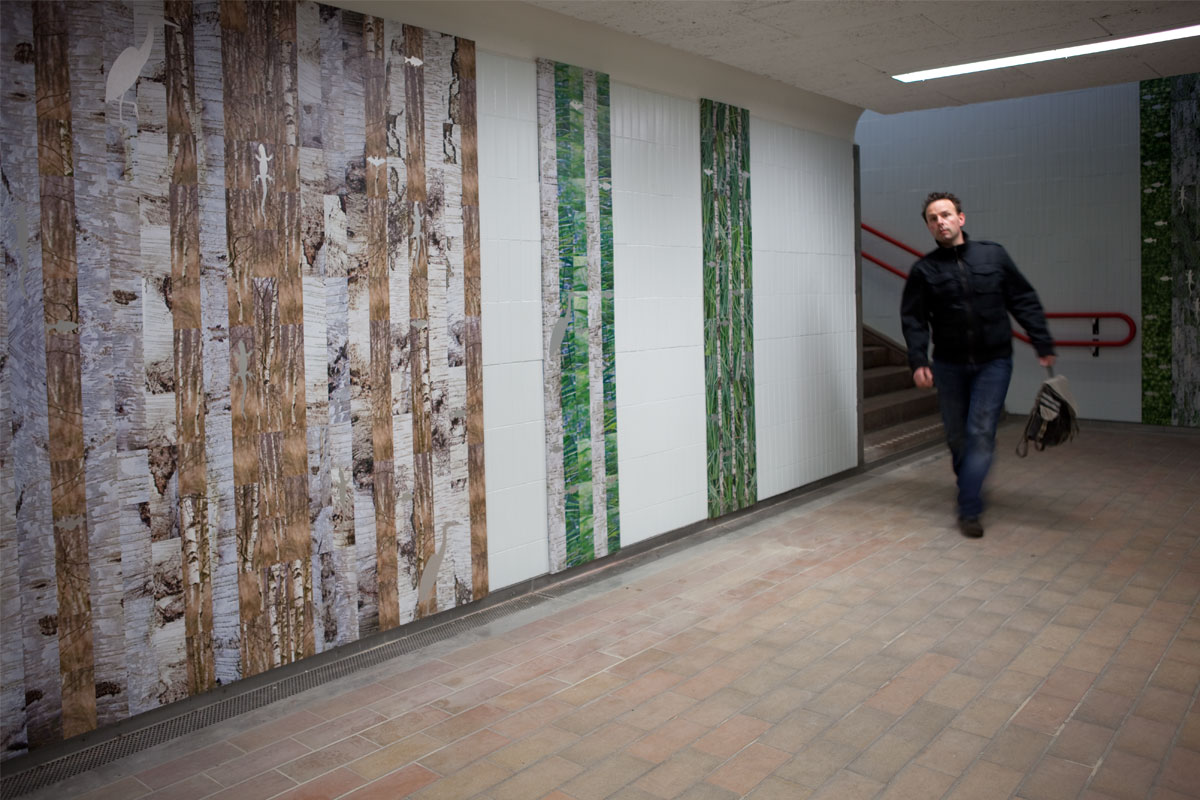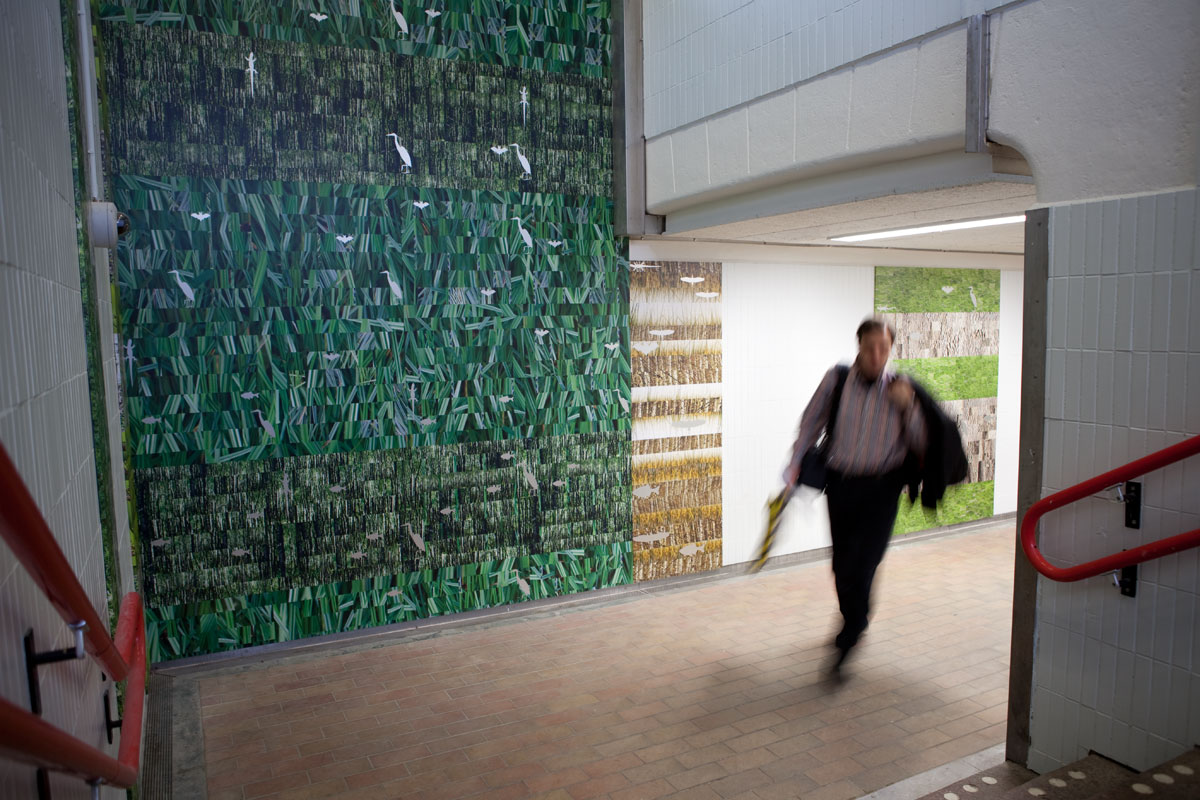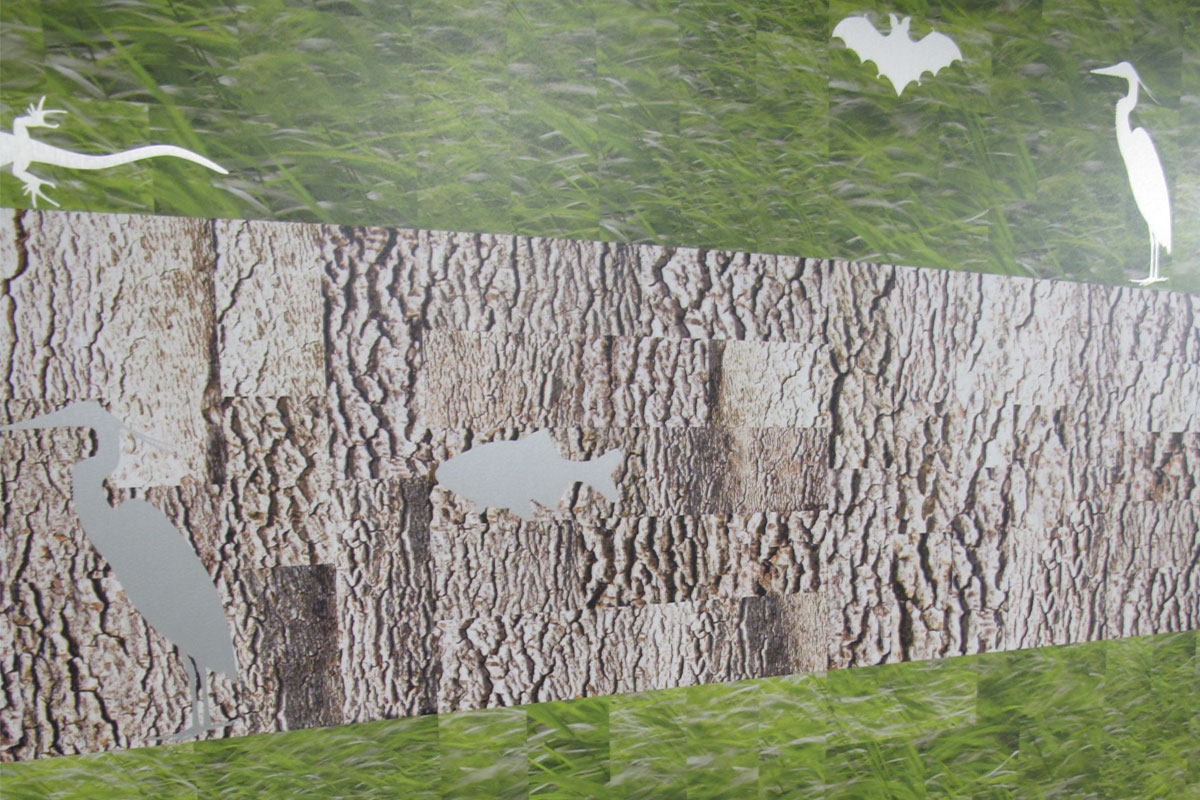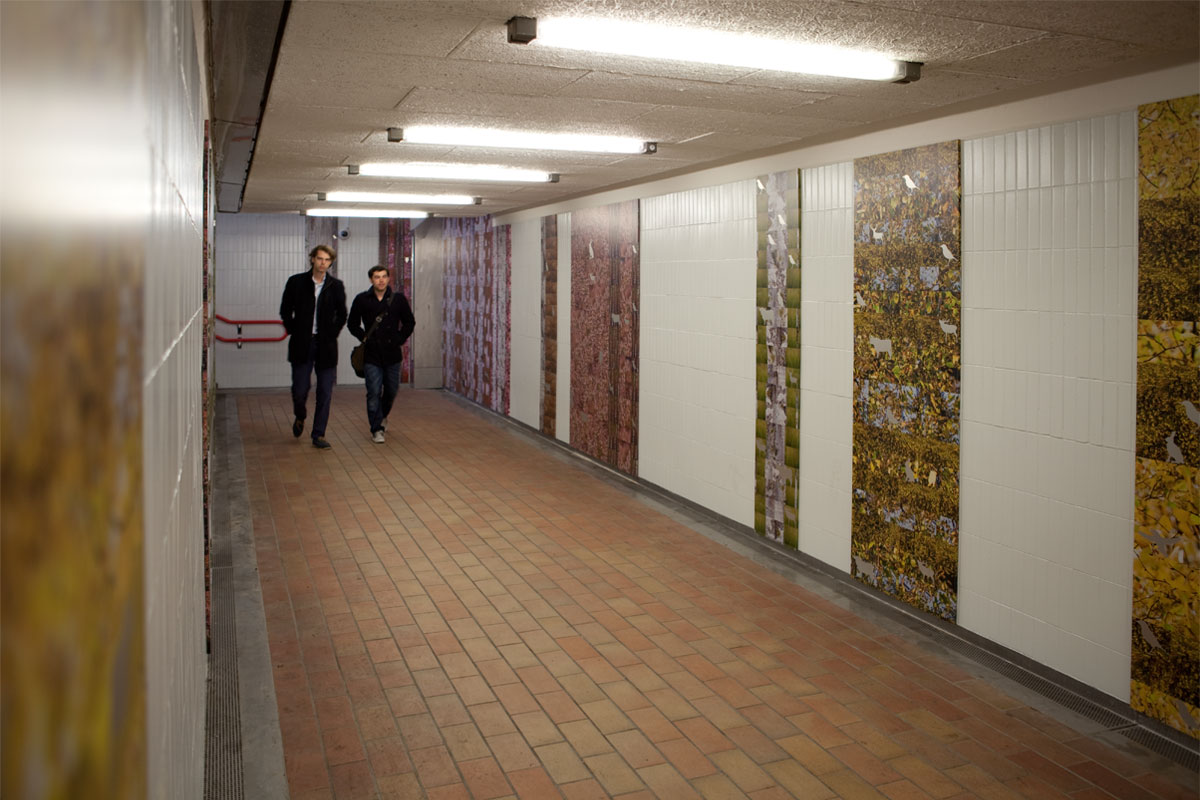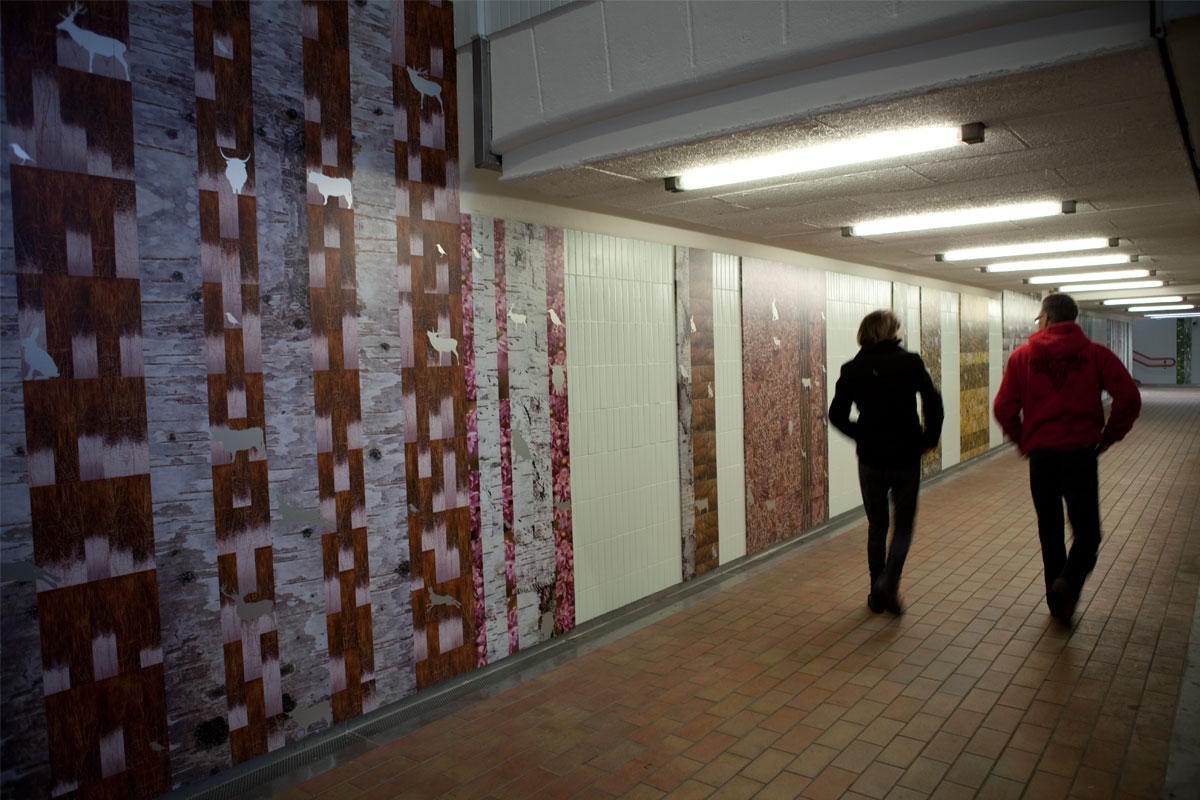 Infranature- Stations are revitalized by a custom made design, in which the existing architecture of the station is intertwined with the environment and the usage. Infranature stands for infrastructure & nature; stations are connected by tracks trough the landscape. By giving shape to the natural environment in the stations, a new experience is created for the traveller.
The design of this tunnel is based on the design of the station building ( built in 1925) and the natural environment of the station.
The diversity in brick patterns in the station form the base for the patterns on the wallpanels.
These different patterns are filled with images of the flora and fauna living in the natural region of Naarden Bussum.
The station Naarden Bussum is situated between two natural zones. One side of the tunnel eventually leads to sandy soils, where heathland can be found like the ' Bussemerheide'. The other side leads to bog areas, such as the ' Naardermeer'.
The displayed plants and animals escort the traveller to these two natural regions outside the tunnel.
Project: Vlietlaan Tunnel, Naarden-Bussum Station
Location: Naarden-Bussum, The Netherlands
Program: pedestrian tunnel
Assignment: design of a existing tunnel connecting the platform and the public road
Status: realised March 2011
Size: 340m²
Client: Prorail
Design: Studio Modijefsky i.c.w. Studio Molen
Publications:
- ANWB Verkeerskunde nr 05 2011
- Gooi & Eembode 31 March 2011
- Gooi & Eemlander 29 March 2011