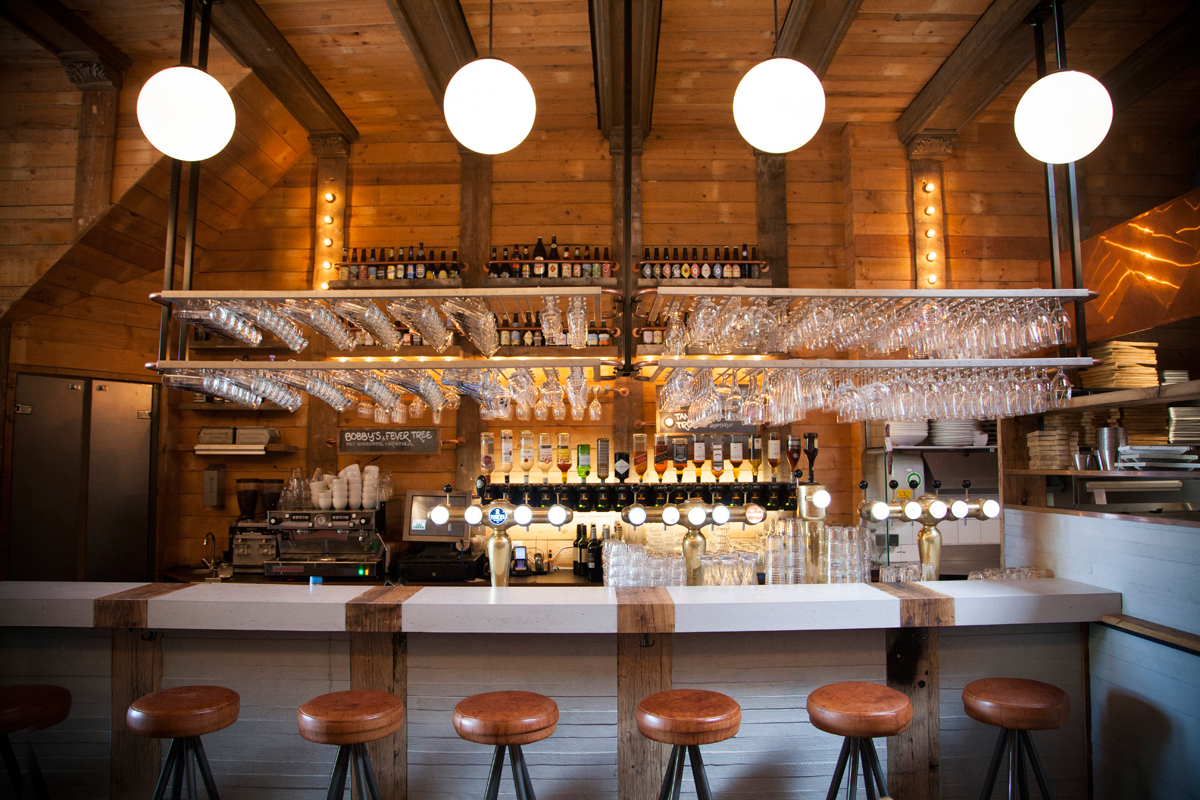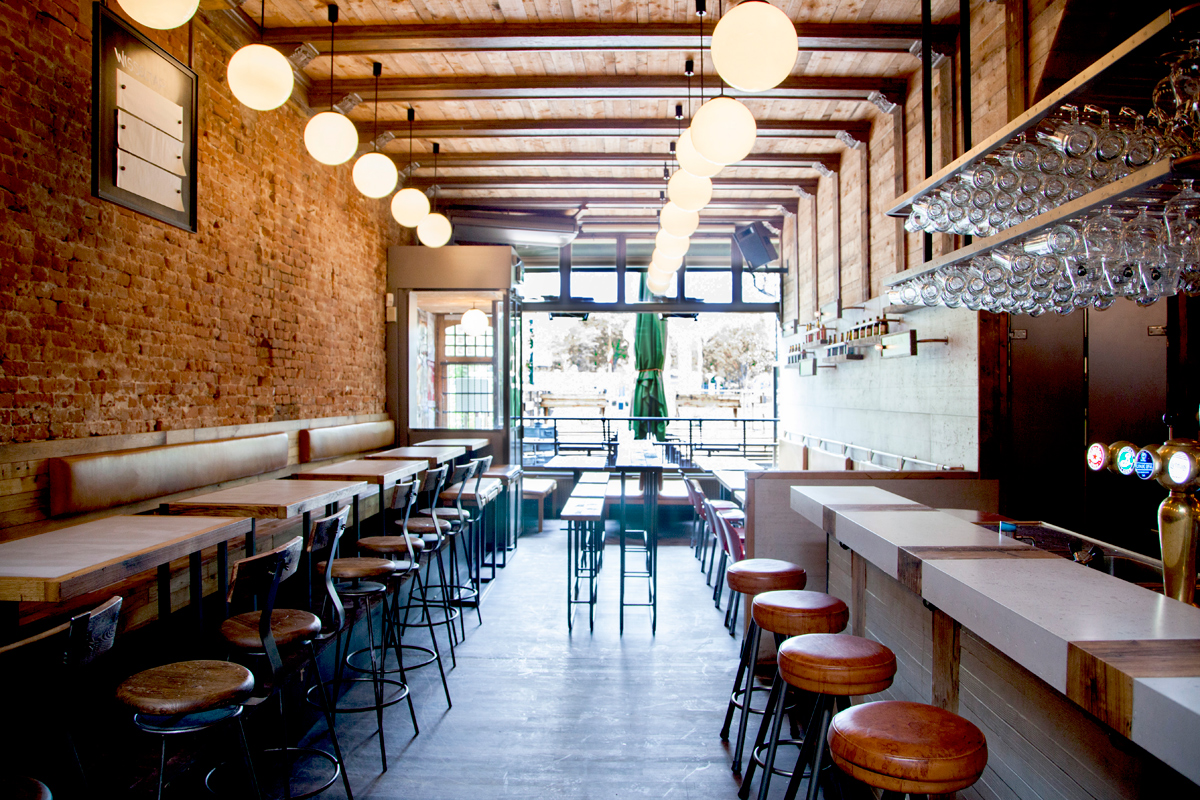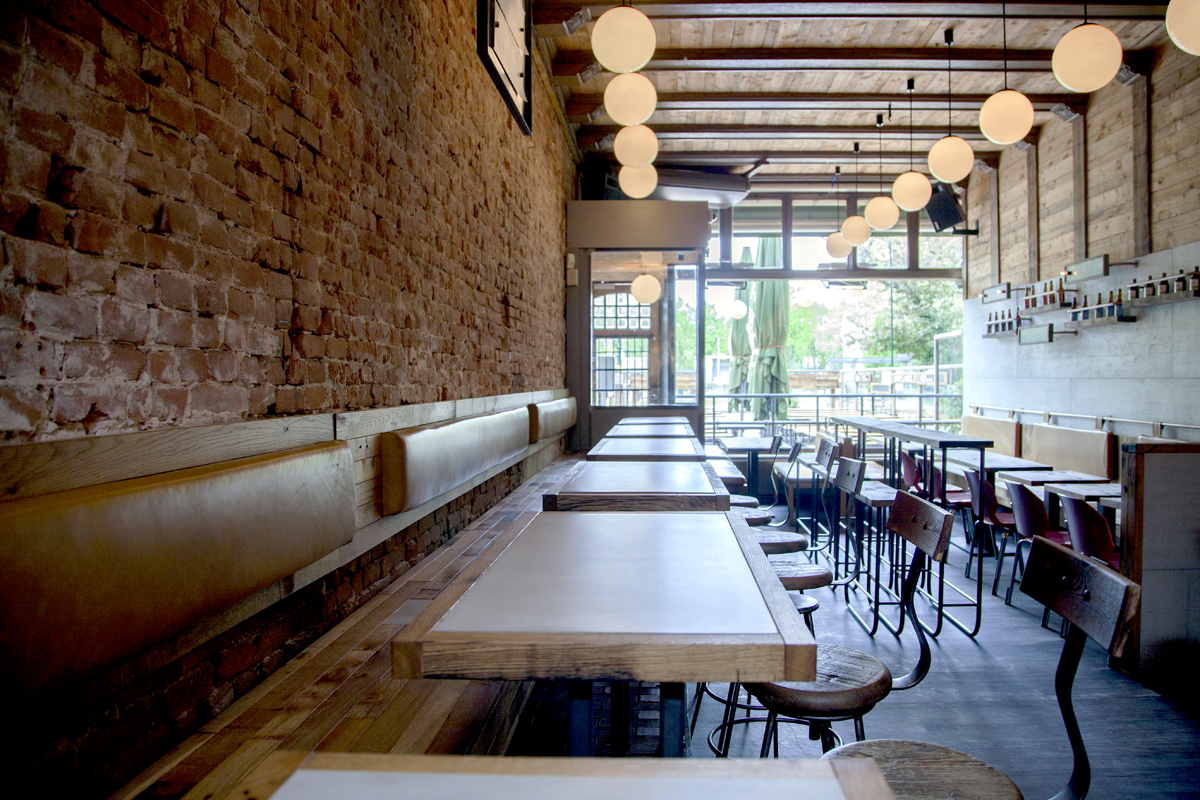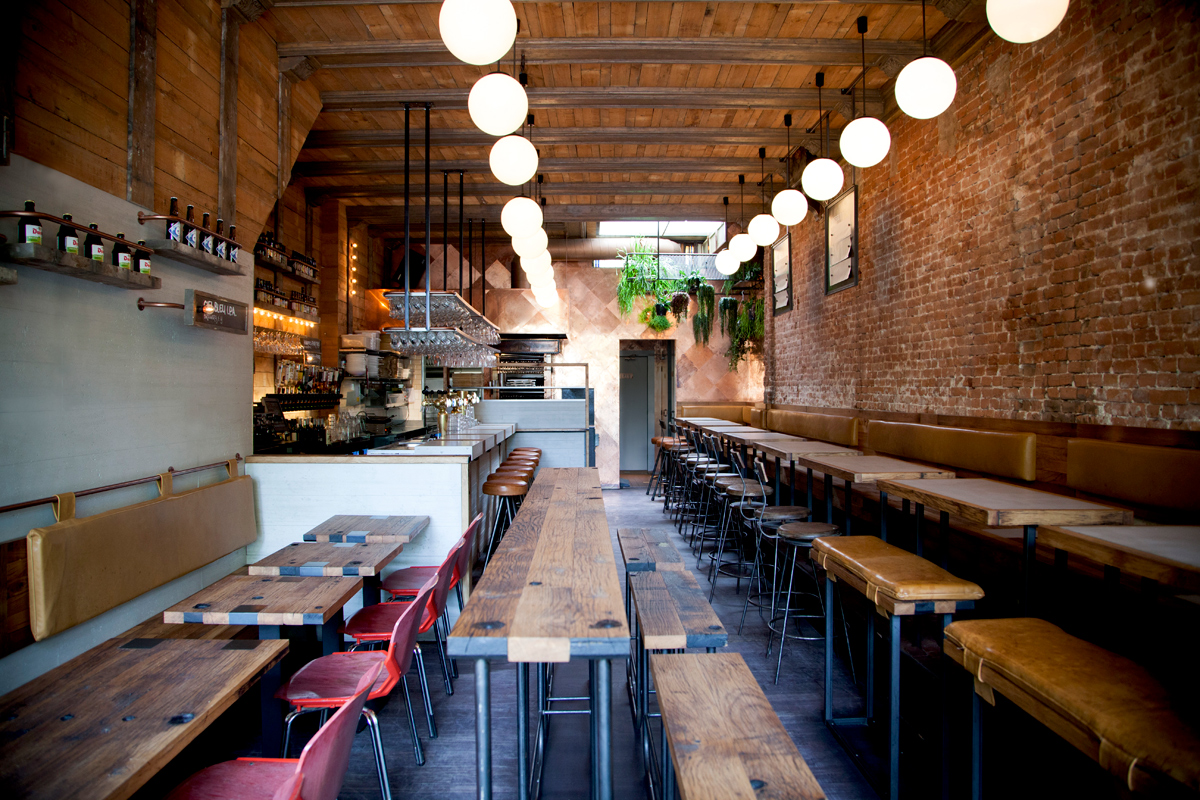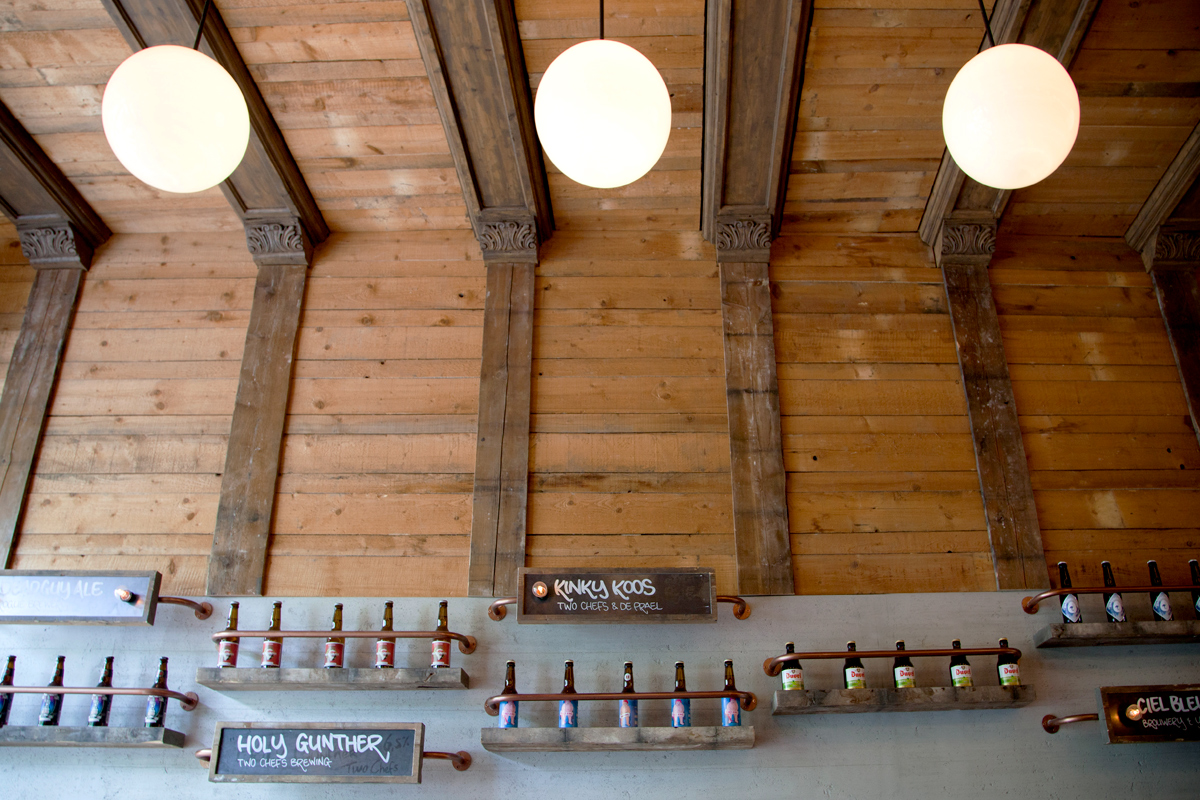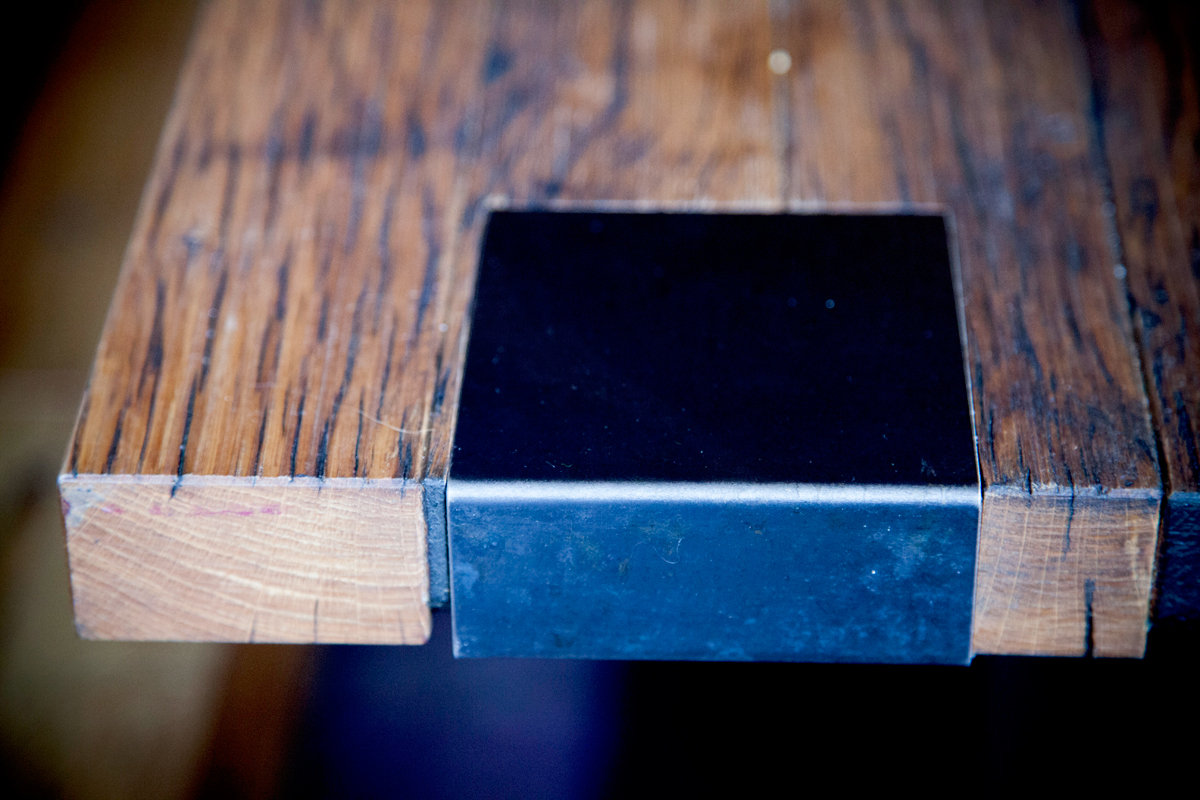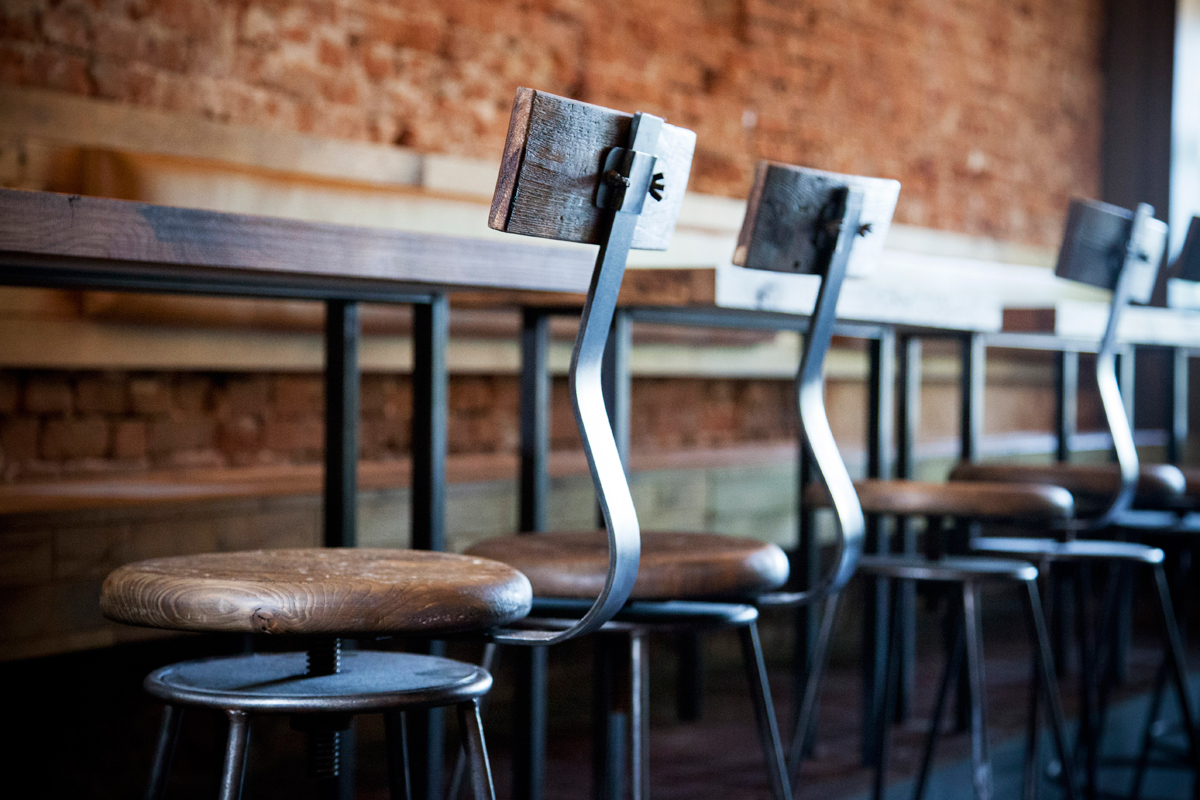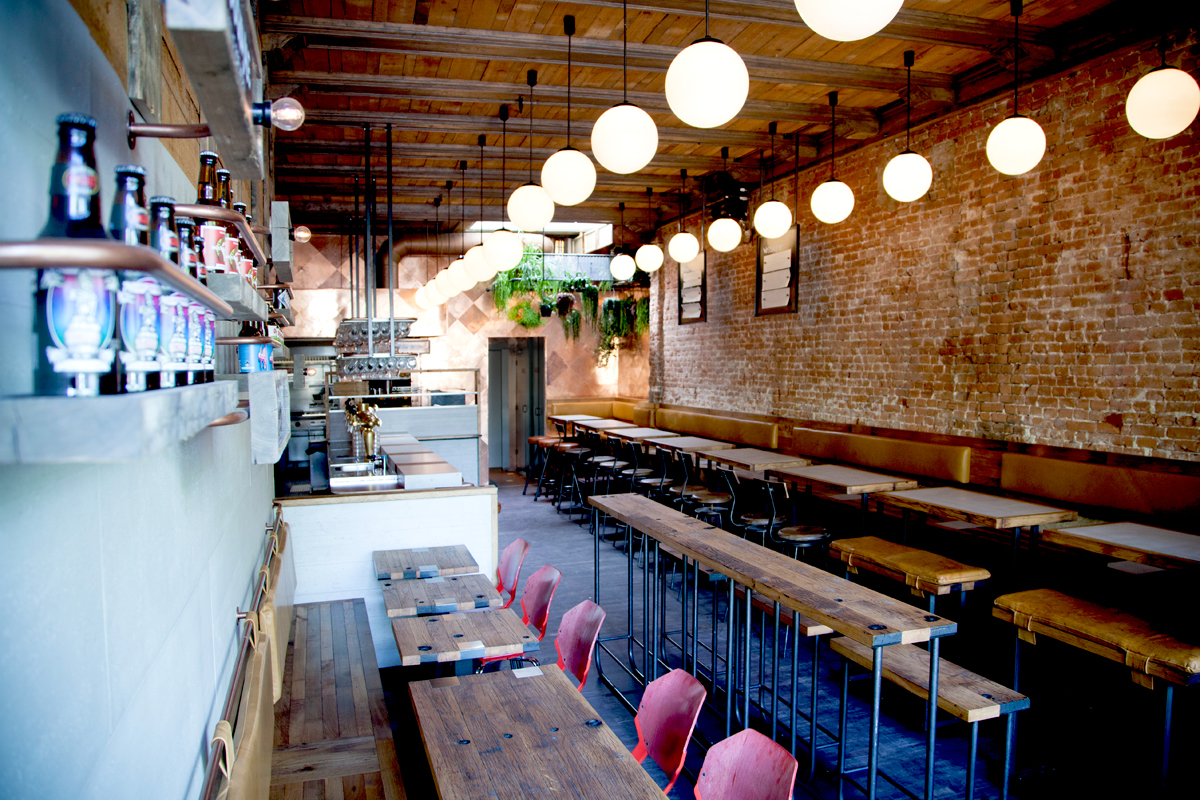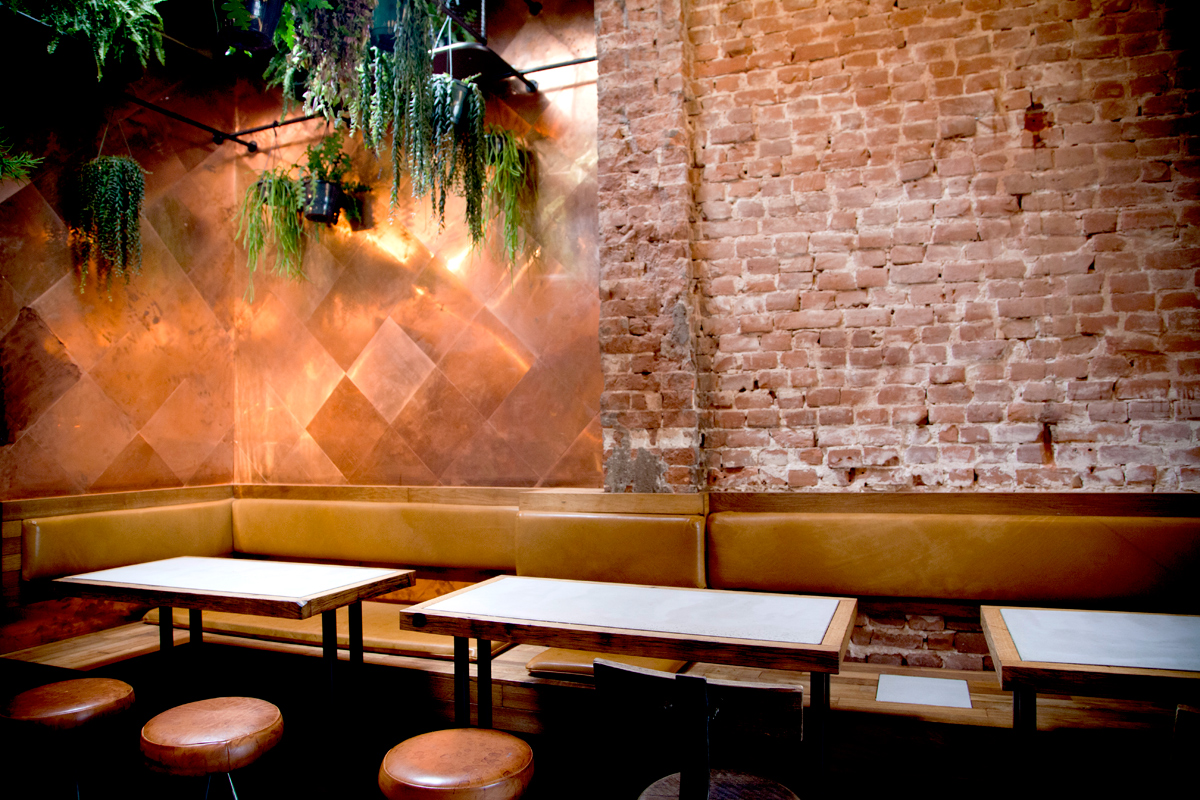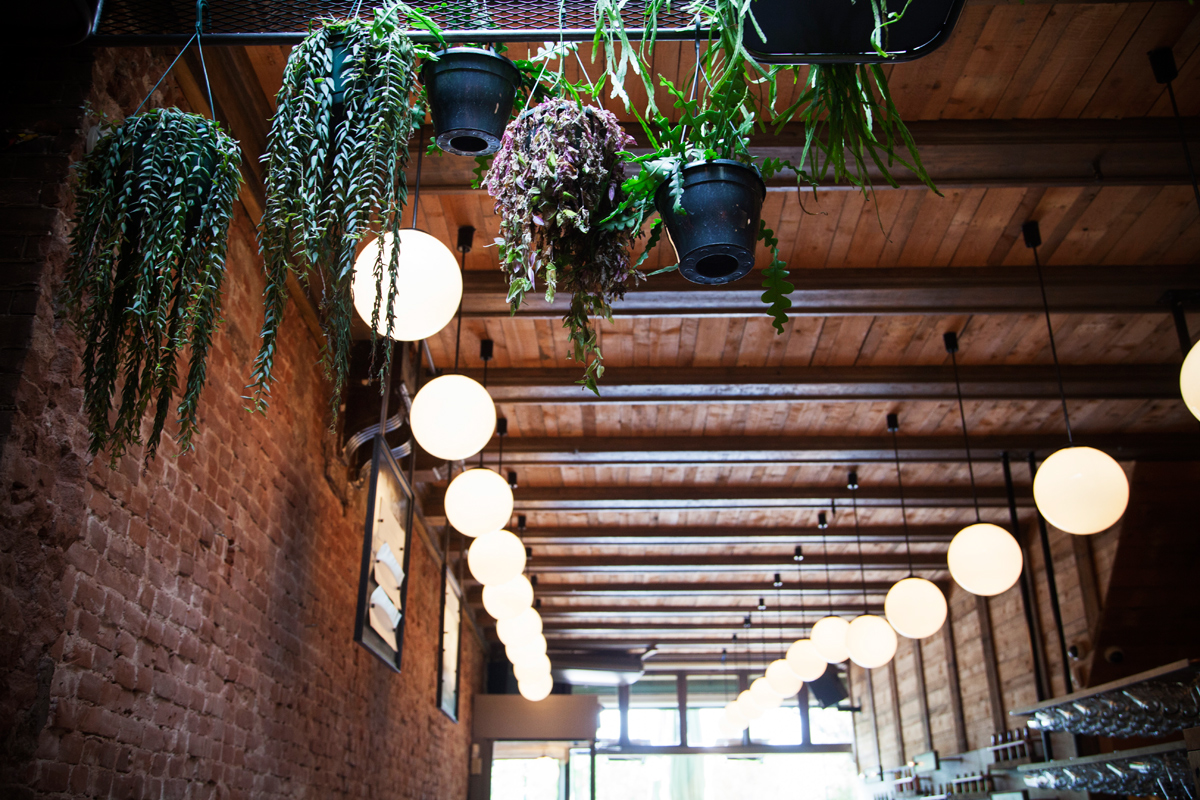 DE BIERTUIN or the beer garden of East Amsterdam was an extensively used venue in desperate need of renovation. The challenge for Studio Modijefsky was to create a new interior for Biertuin, while keeping the spirit of the space alive.
The main inspiration for the new design comes from traditional German beer gardens. Extensive use of wood and concrete in the interior along with a linear approach in space planning were the main drivers of the design. Tables have been lined up next to each other, creating one very long shared table in the space. The lighting resembles the typical beer garden lighting with a new refinement; individual lights hang over the tables creating an imaginary string of lights, which light up conversations at the long tables.
The signature dish of Biertuin is grilled chicken; therefore the only item that has remained untouched in the interior is the chicken grill. By giving the grill and the wall it stands against, a fresh copper finish the grills' boundary has been extended. This creates a strong focal point in the interior and emphasizes the presence of the chicken grill.
Concrete has been used for the wall finishes, tables and the bar top to bring the feeling of outside space inside the bar. Complemented with leather and wood, the space is warm and inviting and rough and outdoorsy at the same time. A roof light covered in green hanging plants brings the garden into the interior.
Project: De Biertuin
Location: Amsterdam, The Netherlands
Program: bar
Assignment: interior design
Status: realised april 2015
Size: 70m²
Client: Drie wijzen uit Oost
Design: Studio Modijefsky; Esther Stam, Zahra Rajaei
Photography:Jamie Snoeck