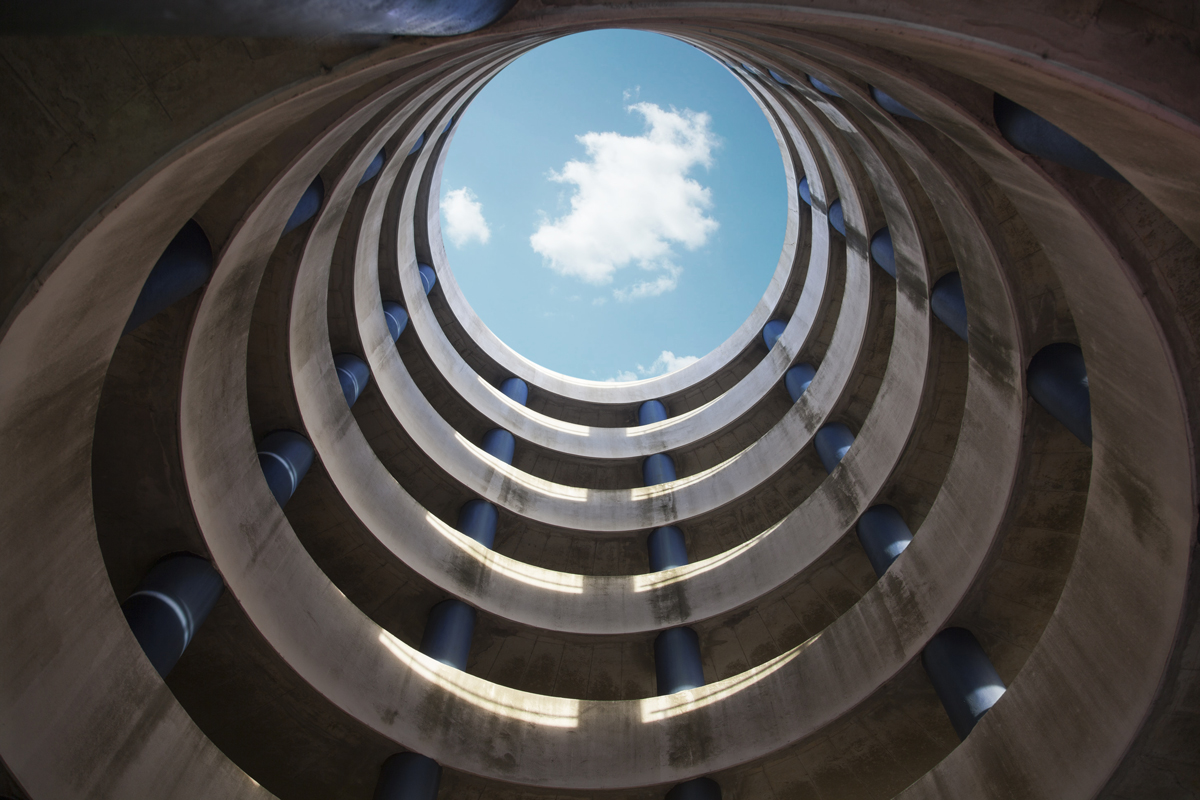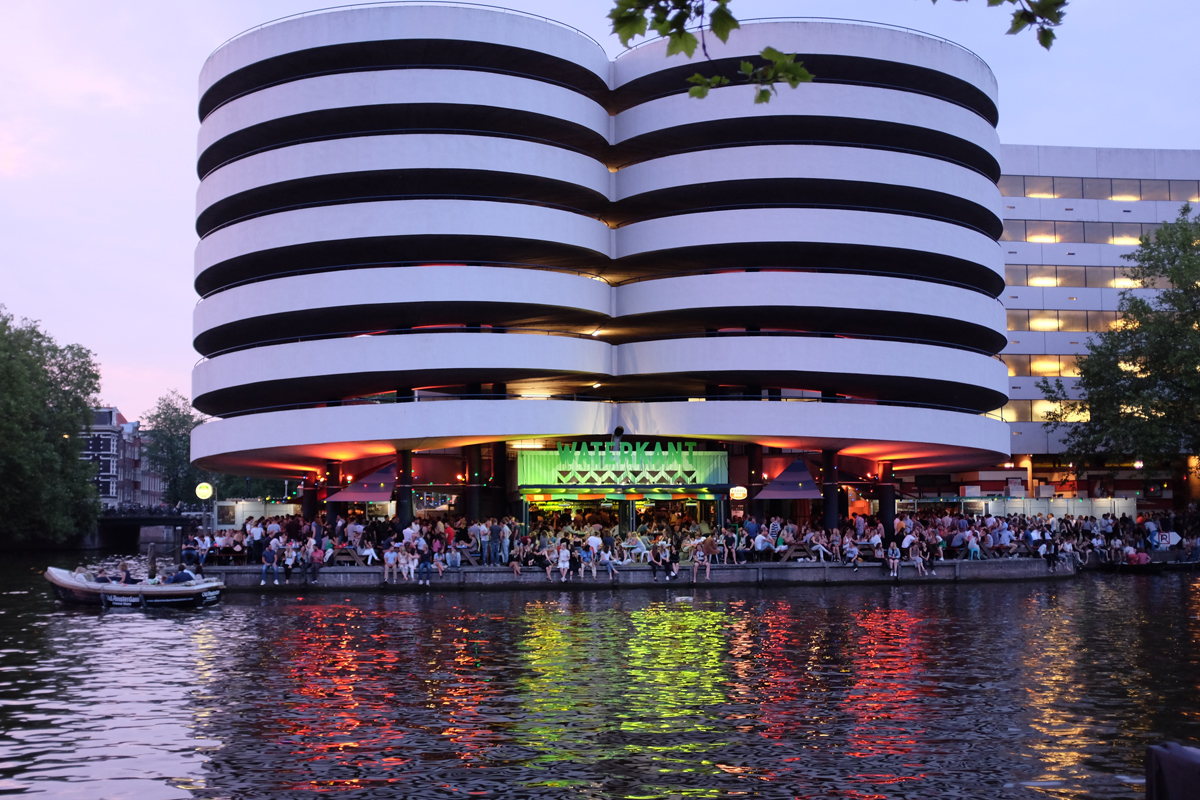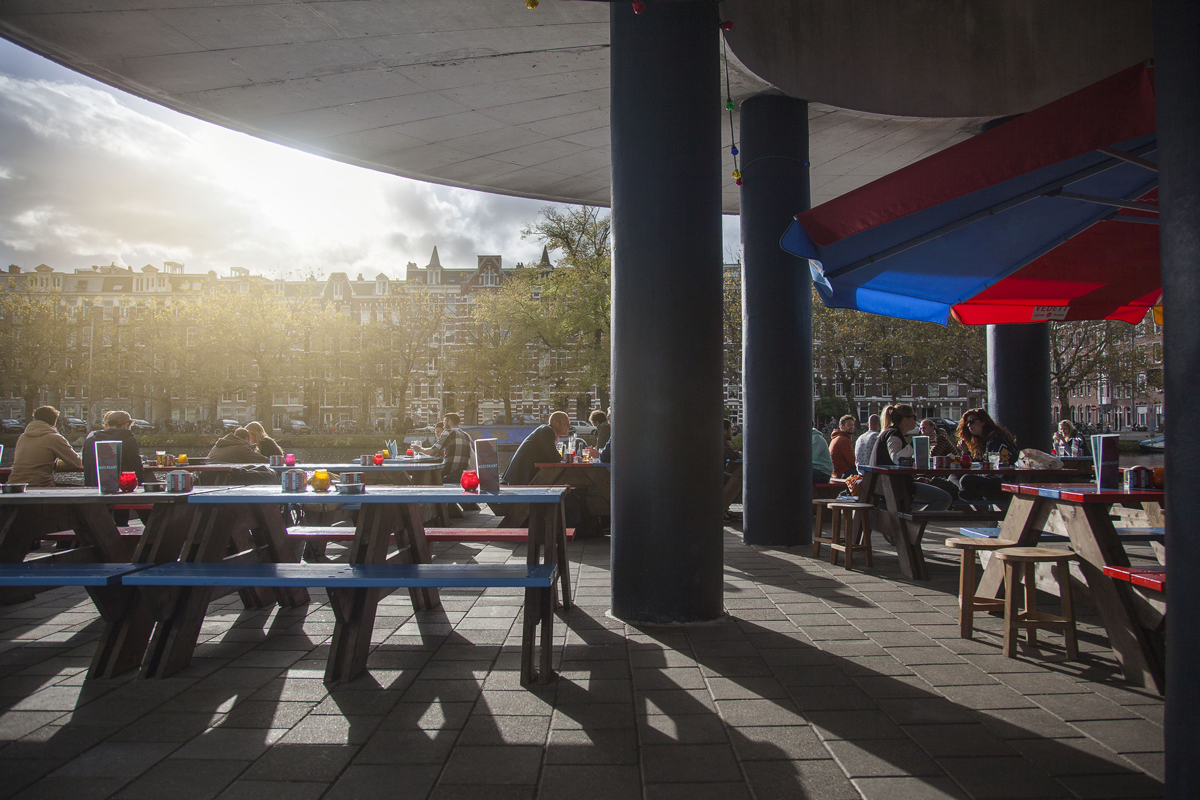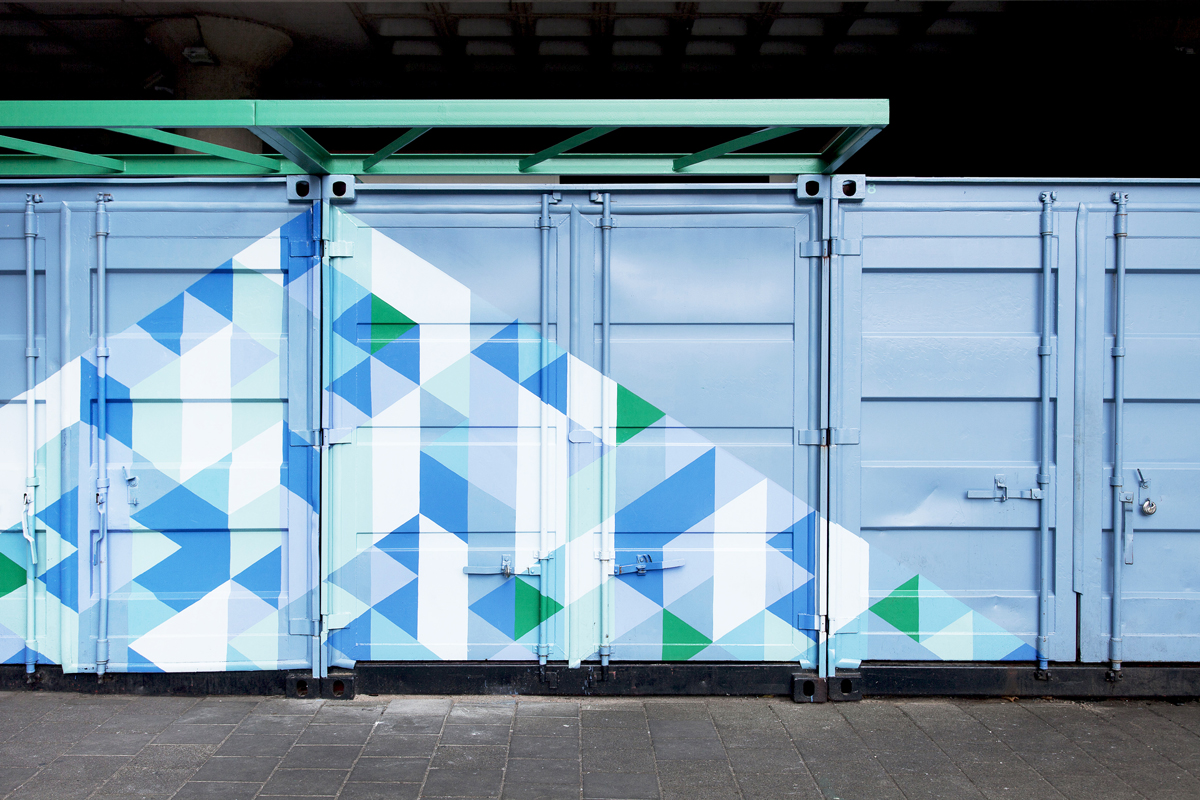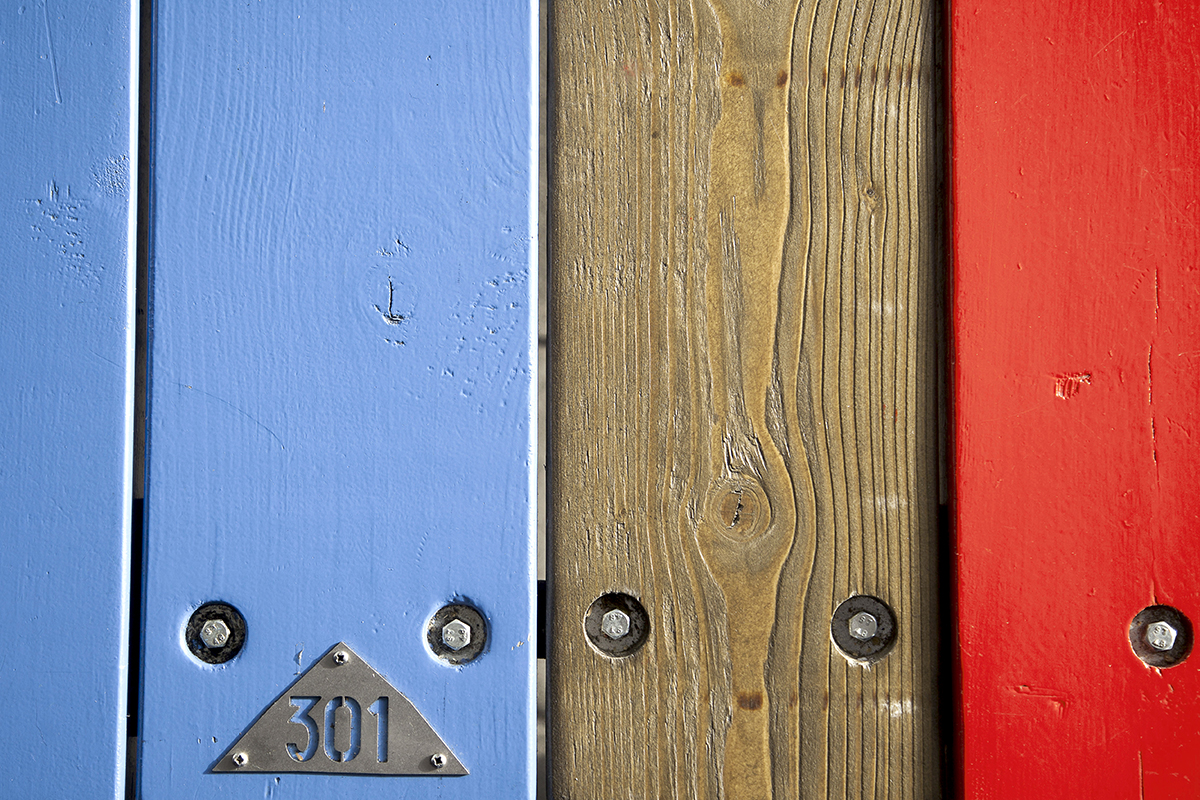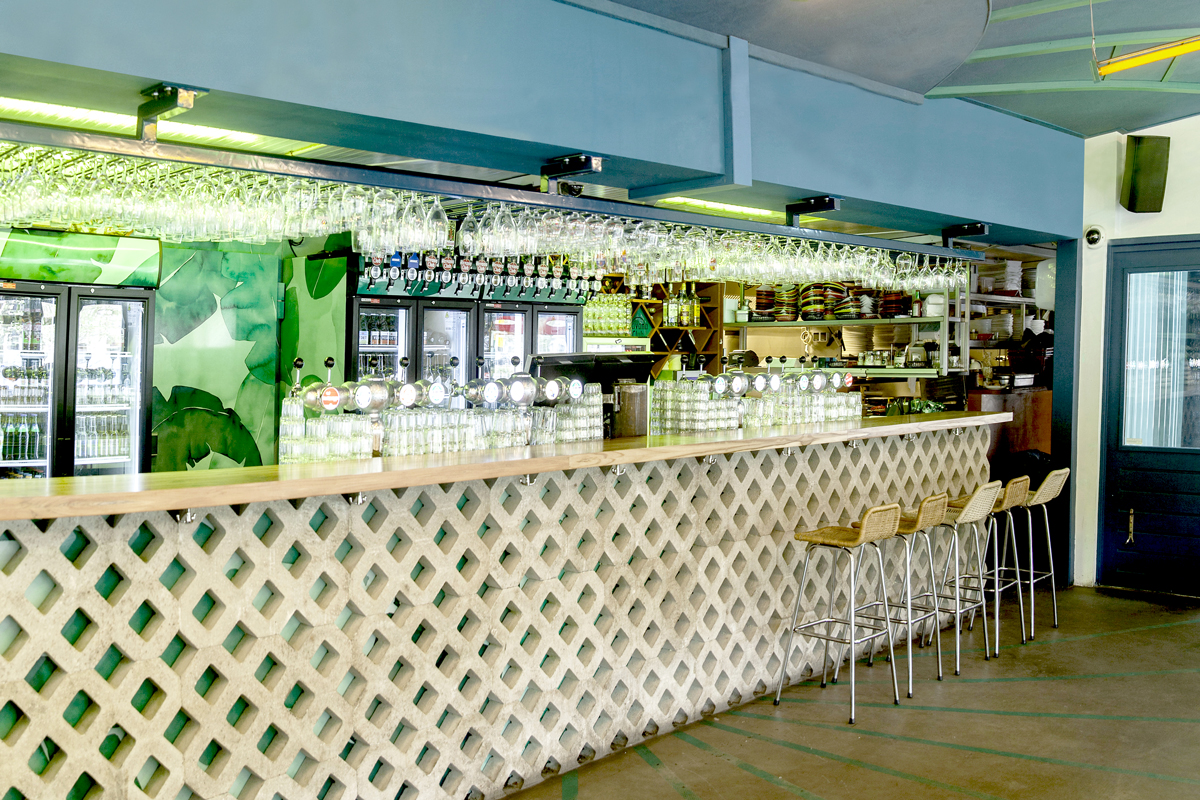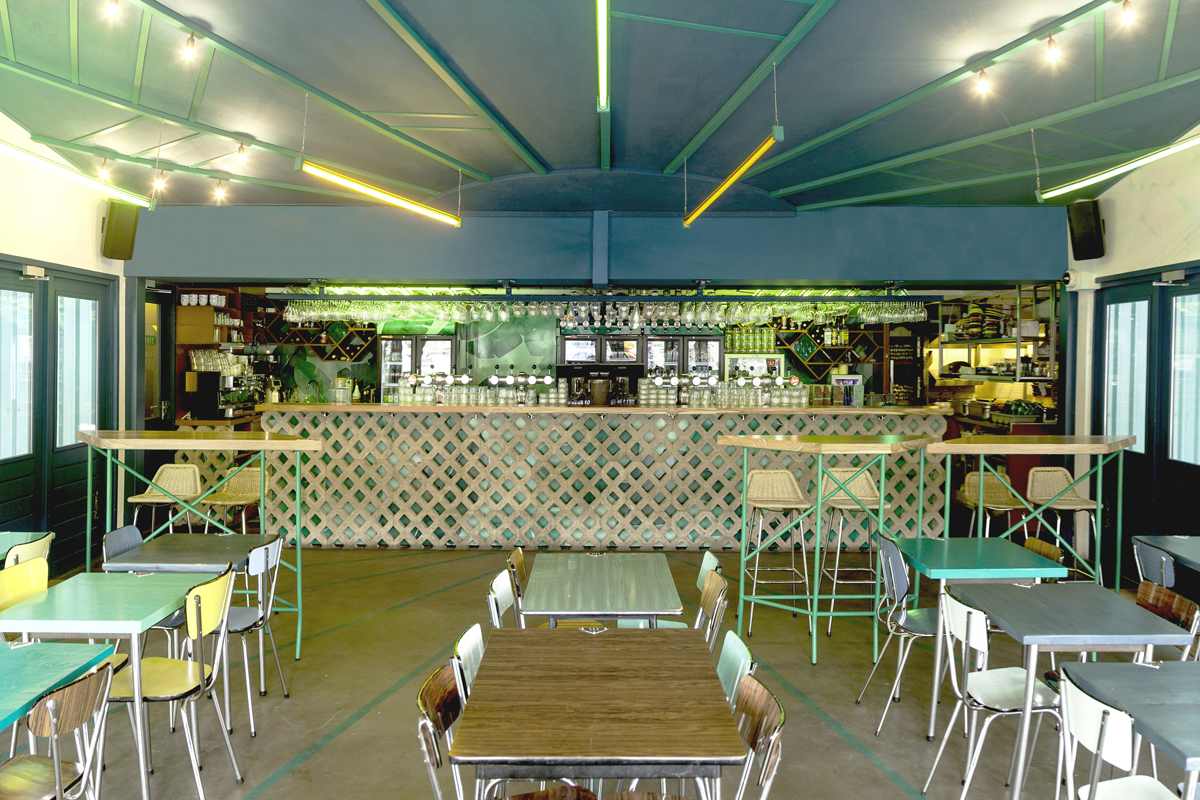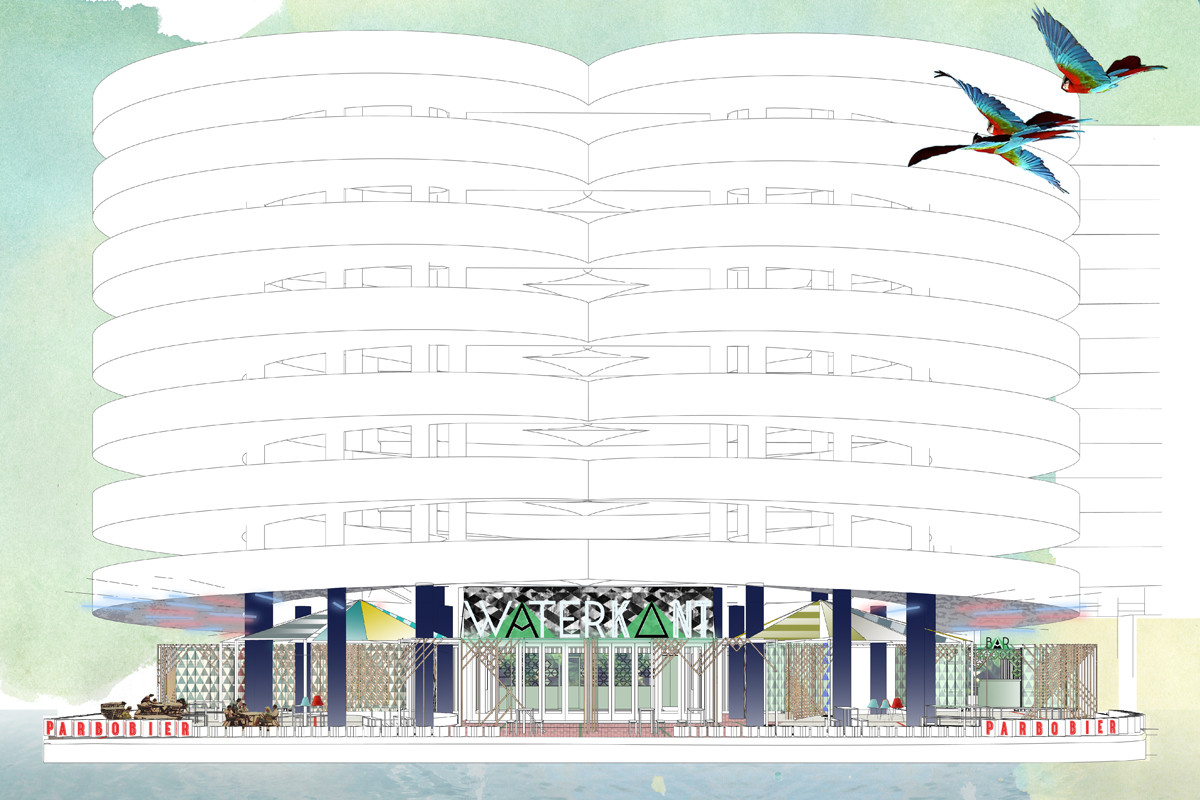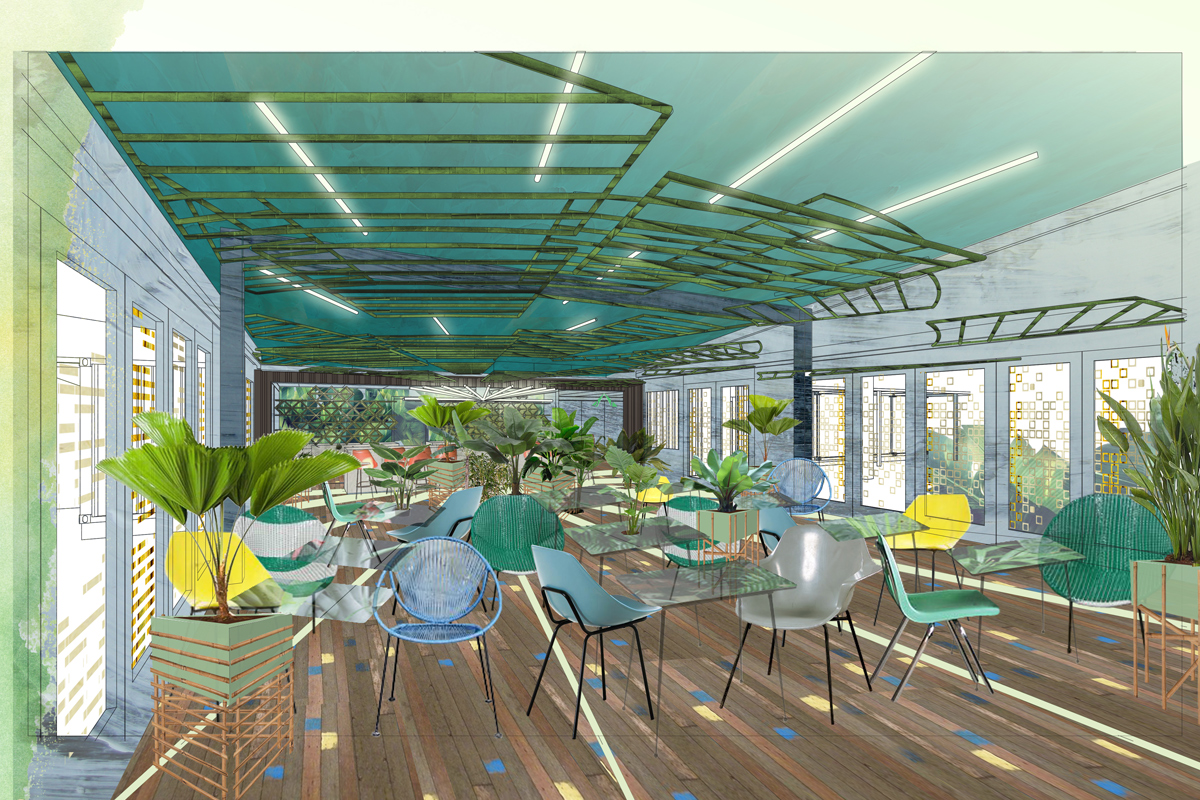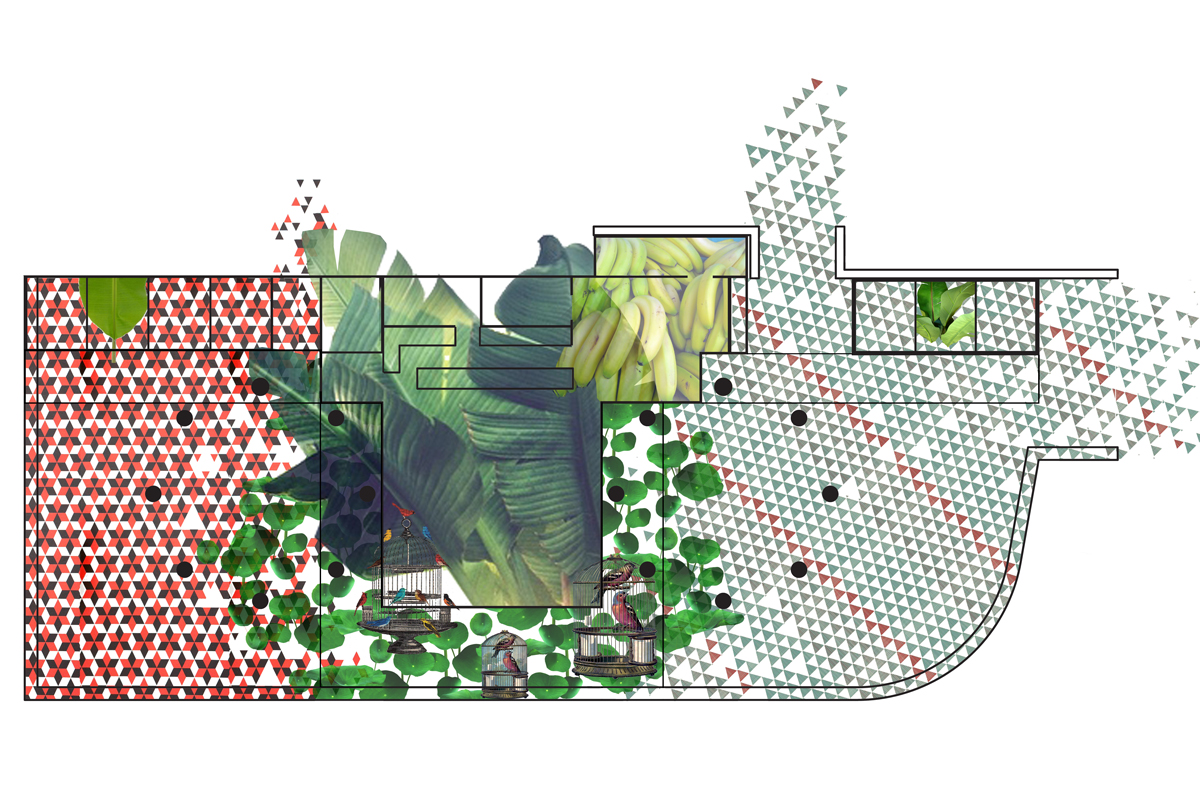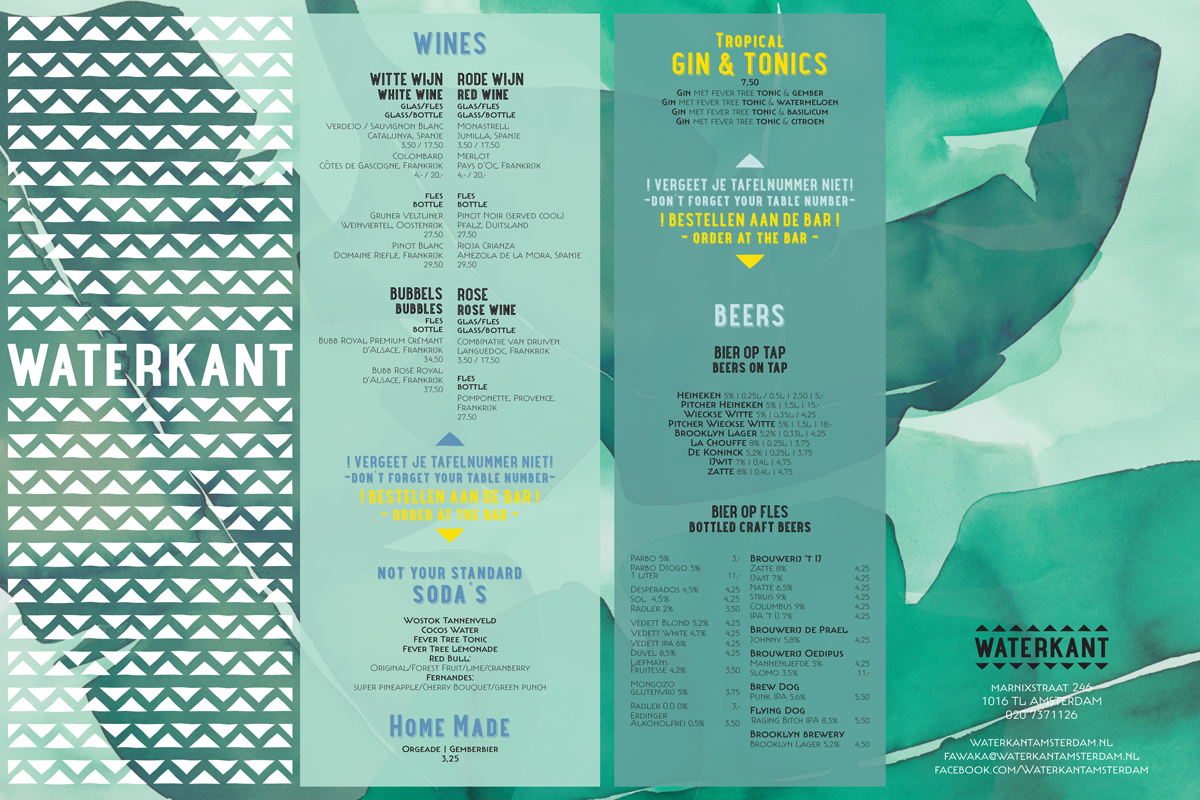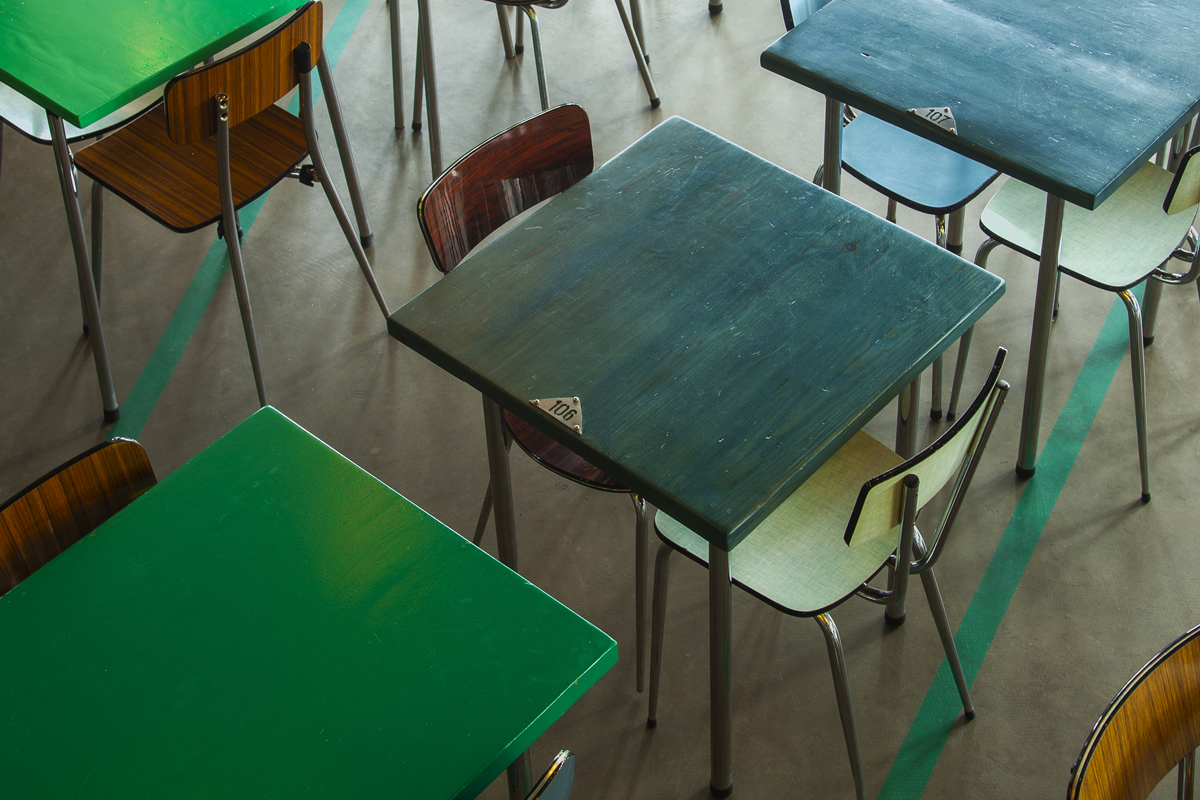 Waterkant is a new cafe located underneath a parking space on the Singel in Amsterdam. A temporary space stretching out on the most famous canal of the city! Waterkant has transformed an unused, dark and dirty space into a vibrant, colorful and attractive hangout for the people of Amsterdam.
Shipping containers are used to create an open and inviting space under the heavy concrete circles of the multi storey parking space. The main concept of the café is to have more outside space in the summer, an expanding terrace along the canal, and a warm and inviting interior for the cold winter nights.
The inspiration behind the interior comes from Paramaribo; a promenade along the Suriname River where people gather in various eateries. The inspiration is taken beyond creating an atmosphere and embraces cultural aspects, the tropical nature and the food culture.
Banana leaves have been used intensively in the interior to create a Suriname atmosphere. The leaves have been hand painted using ink on paper; a collection of 24 leaves was made. These paintings were photographed and used to compose a green, tropical and natural pattern. The pattern appears in the interior, on publications, menus and the website design.
The banana leaves are also present on the bar front. Hiding behind concrete tiles they peek through the grid pattern. These tiles, usually used for outdoor parking and walkways, encourage greenery in such spaces. On the bar front they reflect the nature of the building, being a parking space, and expose the green leaves in a subtle and delicate manner.
Contrasting from the natural and green atmosphere of the interior, the exterior expands with a harsh graphic pattern of triangles. This rigid pattern along the waterfront and sunshine creates a dynamic space for long summer evenings.
Project: Waterkant
Location: Amsterdam, The Netherlands
Program: bar
Assignment: interior design for new bar in a temporary building ( 5 years) with a big outside area + graphic design for logo, menu's and website
Status: realised summer 2014
Size: 200m²
Client: Drie wijzen uit Oost, Michel Penders, Brian Fernandes
Design: Studio Modijefsky; Esther Stam, Marie Daskalas, Kasia Nowak, Kristina Petrauskaite, Melissa Rijnbeek
Photography: Leon Hendrickx
NOMINATION FOR ENTREE MAGAZINE FOR 'DARE DEVIL'
Publications:
- Residence
- Elle
- Metro nieuws
- de Telegraaf